The responsibility of shifting towards an environmentally conscious lifestyle is upon us, and making our homes greener (more eco-friendly) is perhaps the most practical endeavor we can undertake in this regard. People often complain about the lack of affordable and stylish 'green' products in the market, particularly in the home-décor segment. However, US Remodelers Bamboo kitchen cabinet door offerings are set to change this perception.
Vertical Carbonized Bamboo

Vertical Carbonized Bamboo
Shows thin strips and reveals linear a linear grain pattern. Through carbonization of sugars, a brown/tan color is achieved. This specie is well suited to nearly any spray stain, wipe stain or clear finish.
Why US Remodeler's Bamboo?
US Remodeler's greener, woodworking options use bamboo as the chief ingredient. It is worth highlighting that bamboo is actually a grass and not a type of wood. Since it grows very quickly, constant harvesting of bamboo for industrial use doesn't harm the environment. In terms of wood-like features, there simply isn't anything as remarkable as bamboo.
Similar to conventional hardwood choices, bamboo is very durable, being as hard as or harder than some wood options. It also reacts much better to the finishing process, helping to sustain a glossier, more uniform outer surface for longer periods. Bamboo is naturally tolerant of temperature extremes since it usually grows in humid, dense forests that are periodically submerged in water. This also makes bamboo naturally resistant to moisture seepage and chemical vapors that are commonly found in a household.
Greener Introspection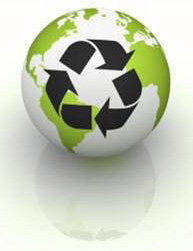 To ensure that the bigger goal of using bamboo is a sustainable, eco-friendly option, we have taken the initiative of choosing a truly, green variety of bamboo. Most people don't realize there are more than 1200 species of bamboos, and some of them can be sourced at minimal costs. However, not every bamboo has the same green quotient and doesn't offer the same level of wood-like characteristics. Some bamboos take a much longer time to re-grow and some are an important source of food for forest animals.
We are one of the few global providers of bamboo woodworking that have understood the nuances of working with bamboo and measuring its green performance. As a result, we only provide Mao Bamboo. This bamboo has remarkable wood-like qualities, including similar color hues and grain quality, making it an excellent choice for making cabinets, panels and veneers. Mao Bamboo has already been used in the constructional niche in Asia and it is regarded as the most durable of contemporary bamboo choices. Most importantly, unlike some bamboo varieties, Mao Bamboo isn't the staple diet source for animals like the panda.