Bathtub Remodeling - Bathtub & Shower Surrounds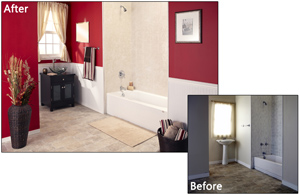 We have the cure for your bathroom blues; a beautiful bathtub liner, shower base liner or wall surround system. These acrylic, custom manufactured liners fit like a glove over unsightly bathtubs, grimy shower bases and outdated tile walls.
An exact replica of your existing bathtub will be created from an inventory of hundreds of different bathtub molds and shipped directly to a certified installer. Factory-trained installers use a patented process to install your custom tub or shower liner in your bathroom.
A Brand New Bathroom in Just 1-2 Days!
Acrylic Bathtub and Shower Liners
All custom bathtub liners, shower base liners and wall surround systems are manufactured from durable, high-gloss acrylic that won't crack, peel, chip, rust or mildew. They are available in a variety of styles and colors, so it's easy to match your existing décor.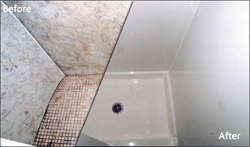 Anti-Microbial Protection
Microban® antimicrobial protection is infused into the acrylic liner during the manufacturing process, for 24/7 antimicrobial protection that will keep your bathtub and shower cleaner.
Even after normal cleanings, bacteria can quickly redeposit on surfaces. Microban antimicrobial protection works to penetrate the cell wall of the microorganism, affecting its ability to function, grow and reproduce.



Industry Leading 4-Layer Acrylic
Acrylic products offer the best in beauty and ease of maintenance. Our Acrylic is the most scientifically advanced in the industry.
With minimal effort your bath or shower will look brand new for the lifetime of your bathroom. Simply use mild soap and water with a soft wash cloth for everyday cleaning.
No more grout or mold problems.
Will not chip, dent, peel, stain or fade.
High-density acrylic non-porous acrylic.
Custom molded for to your existing tub and walls.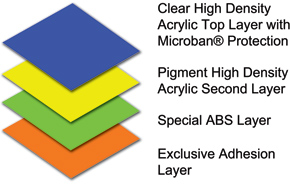 Upgrade Your Bathroom Vanity
Does the rest of your bathroom need improvement? Complete your bathroom makeover and upgrade your existing vanity. Change the cabinets, countertop, sink and more to make your entire bathroom look like new again!
With our full selection of kitchen cabinets and countertops available for your bathroom, you can find the perfect style and color to enhance your new bathroom.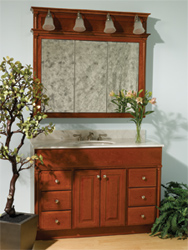 Accessibility - The Safeway Step
The Safeway Step is designed to provide individuals with easier access into the bathtub area. This is a very affordable option compared to a full bathroom remodel.
Installation of the Safeway Step includes cutting out and removing a section of the existing tub then custom fitting the opening with a Safeway Step.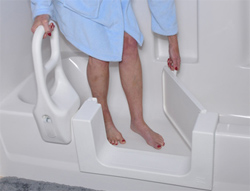 Complete the Final Touches
Finish your dream bathroom with a variety of accessories and upgrades. Replace your outdated shower fixtures or add convenient accessibility options.
With so many choices, you can create the custom bathroom look you desire without all of the hassle.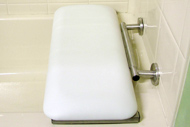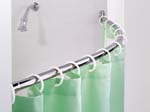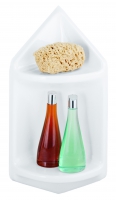 Get it Installed in Just 1-2 Days
Enjoy your newly refaced bathroom in just 1-2 days after installation begins! All of our professional bathroom refacing installers undergo a rigorous installation training program to ensure your bathroom is installed on-time and looks beautiful.
You can expect the utmost professionalism by our licensed, insured and background checked installation team while they are inside your home.