Submitted by admin on 03/15/10 - 4:31 pm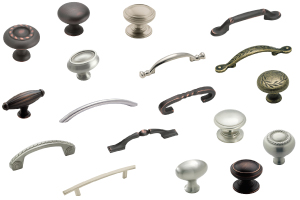 Most kitchen cabinet hardware items are visible due to their placement on the exterior of cabinet doors. When combined with new doors, replacing the cabinet hardware will create a custom look and feel for your dream kitchen. The most commonly used items are cabinet knobs, handles/pulls and hinges. These functional hardware options are a prominent feature of your new cabinet doors and should be chosen with care.
Understanding Cabinet Hardware Types
The following are the most common types of cabinet hardware:
Submitted by admin on 03/08/10 - 5:53 pm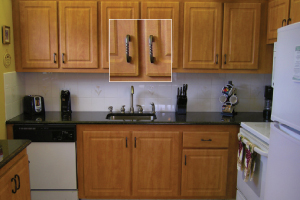 Kitchen refacing projects are a sensible option for improving the aesthetic appearance and overall functionality of your kitchen. Among the various possibilities within the realm of kitchen refacing, cabinet door choice takes precedence. By replacing the kitchen cabinet doors, the most visible part of a kitchen, you can achieve New Kitchen appearance in an affordable and timely manner.