Submitted by admin on 03/30/10 - 11:23 am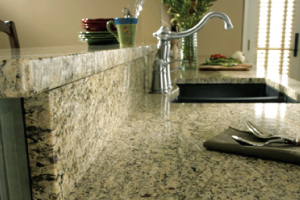 The kitchen countertop is one of the most heavily used surfaces in the house. Even if you are extremely careful about the daily cleaning and care of a countertop, the sheer extent of daily usage requires that the countertop offers greater durability than any other household surface. The countertop surface should be able to complement the style elements in the kitchen and maintenance should be fairly undemanding. This makes natural stone countertops, particularly granite countertops, a top choice for these benefits.
Submitted by admin on 03/23/10 - 10:20 am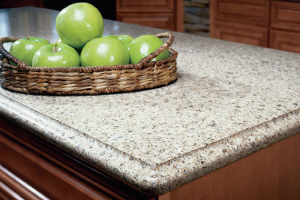 As the major work surface in the kitchen, countertops are sold in a wide range of shapes, materials and sizes. A kitchen countertop can be described as the kitchen's workbench as it provides the basis for most kitchen-based activities. Everything from sorting-out kitchen supplies to operating kitchen appliances and preparation of meals is carried on the countertop.