Submitted by admin on 07/06/10 - 2:53 pm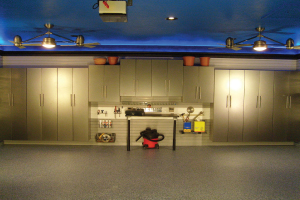 The garage is commonly one of the most neglected household spaces even though it often stocks some of the most useful supplies and offers an incredible amount of storage space. Often looked upon as an area suited for parking the car or performing activities that would create too much mess inside the house, garages can prove to be very useful if they are maintained in a more organized manner.
What is garage organization?