H1 Title:
Bring Sparkle to Your Kitchen with Cabinet Refacing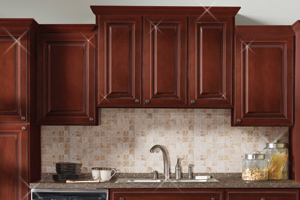 Cabinet Refacing is the most popular service requested from us. More and more homeowners are looking to cut costs in their kitchen remodeling projects, without having to sacrifice quality. Cabinet refacing does an outstanding job addressing these issues by providing a low cost option for beautiful, brand-new looking kitchen cabinets in any home.
Quite often combined with cabinet refacing, the process of cabinet refinishing involves applying a new veneer over the kitchen's existing cabinet structure. The doors, shelves and hardware of a cabinet are removed from the structure, which is then cleaned out and wiped down for the best results. After the wood is thus prepared, a new veneer is applied over it.
There are many different types of finishes featuring different colors that are available. Homeowners can zero in on the exact finishes that are best for their particular kitchen and needs. After the veneer is applied, the doors, shelves and hardware are placed back onto the cabinet structures. When these items are installed, they create a gorgeous overall look in the kitchen.
Interested in hearing all about this service? Contact us to learn more about cabinet refacing today.
Submitted by admin on 02/08/12 - 3:42 pm