H1 Title:
Bathroom Remodeling: What Experienced Remodelers Know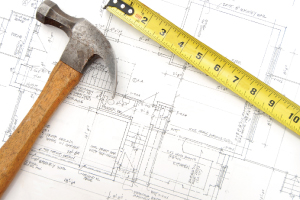 Most experienced bathroom remodelers will begin their projects by assessing the overall size and shape of the bathroom itself. After noting the size and taking exact measurements of any angles, doorways and recessed areas, choices as to storage needs, placement of fixtures and the most practical access to pre-plumbed locations available for toilets, sinks and bathing areas should be noted.
As most experienced bathroom remodelers know, one of the most important and sometimes overlooked aspects of a bathroom remodeling project is the availability of storage. Decisions must be made prior to choosing furniture-like cabinetry systems or built-in choices. Each comes with its own benefits and choosing just the right type of storage solution for the needs of your home and personal lifestyle should always be considered.
Often the most exciting part of any remodeling project, choosing décor and materials for a bathroom remodeling project can stump even the most experienced remodelers. With so many styles to choose from, the task, although exciting, can be a daunting one. Styles ranging from contemporary, with its clean lines, muted tones and understated presence to the old world charm offered by more traditional styles, like country or rustic choices, provide just a few options for an interesting remodeling project.
Experienced installers will take cost into consideration as well. For smaller budgets, where minor adjustments can make a big impact, experienced installers may consider making small changes such as new wall coverings or paint, new hardware or flooring changes. If still in good working order, they may suggest leaving all the old fixtures, such as the toilet, sink and tub, and opt for having them refaced instead of replaced. If existing cabinetry is in good condition, cabinet refacing is an ideal choice for a more budget-friendly bathroom remodeling project. Experienced remodelers know that refacing existing fixtures and cabinetry is both cost-effective and time-friendly as opposed to the more invasive process of total removal and replacement of bathroom features.
When tackling a bathroom remodeling project, experienced remodelers know to consider cost, time, storage and style in their decisions for a successfully completed project.
Submitted by admin on 04/02/12 - 10:57 pm